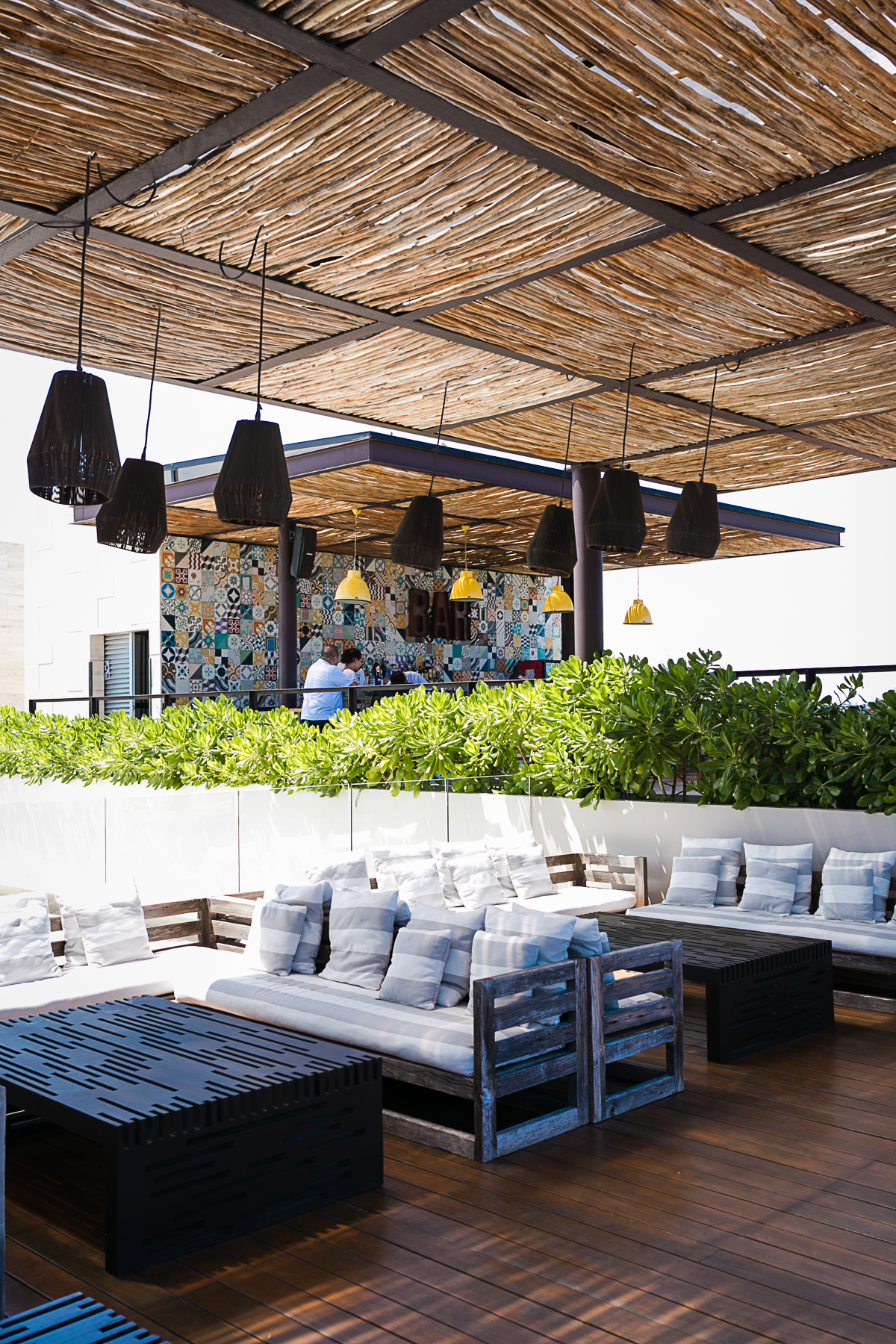 The Destination Weddings gods have made all my wishes come true! A boutique, well-located-small-urban-unique-high rise-modern-stylish-ALL INCLUSIVE is born. And believe me when I say, it is the only one of it's kind. Inside this adults-only hotel is a quiet oasis while the hustle and bustle of downtown Playa Del Carmen is directly outside it's doors. The hotel holds true to it's parent, Live Aqua brand's mission of superior service, quality and cuisine options.
The contemporary rooftop location for events offers gorgeous city meets jungle meets sea views. We recommend this hotel for groups looking for a hotel small enough to buy out as well as a central enough option for guests who want to enjoy the shopping and nightlife of Playa Del Carmen.
All photos by our friends at The Love Studio on our trip to Playa Del Carmen together.
All photos by @thelovestudio_ www.thelovestudio.net