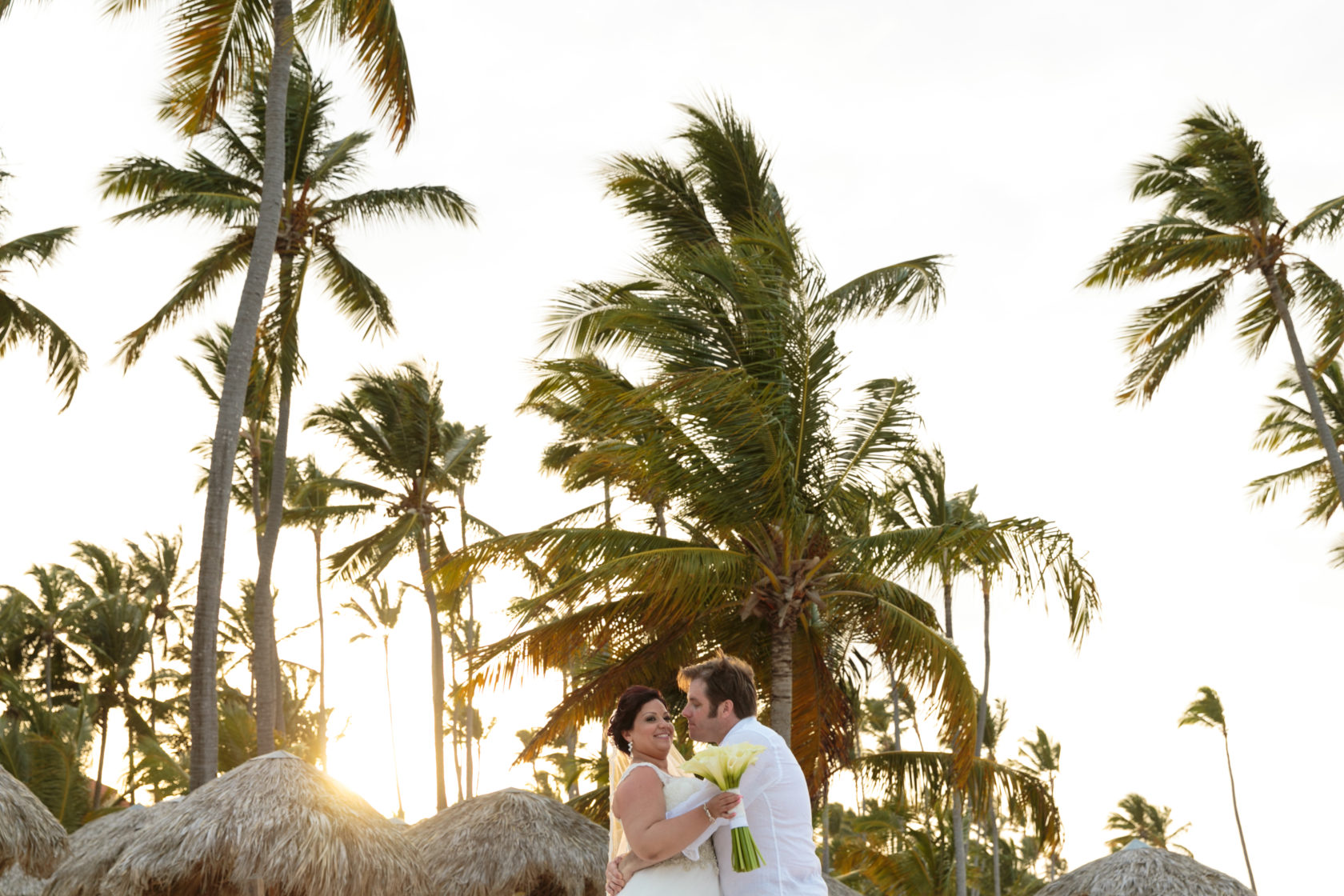 What many don't know is that we are also a full service Travel Agency specializing in Destination Weddings. We assist 30+ couples every year with their group travel management only. We negotiate the industry's best group rates, offer guests various payment plans, assist all guests with various requests, alternate travel durations, various departure gateways and preferences. A customized complimentary website is made for you with all the information your guests need in order to conveniently book their. We act as your group travel concierge so you may focus on planning the wedding day itself, and we do it all free of charge to the client.
Gianna & Craig are one of our most memorable couples to have worked with. Gianna was organized, responsive, kind, generous and cared deeply for the comfort of her guests. It was a pleasure working with them on managing their guest's travel while Gianna did a wonderful job planning her wedding at Dreams Palm Beach, Punta Cana.
Here's how Gianna & Craig describe their day and their wedding trip –
"For all of you lovely future brides and grooms contemplating a destination wedding, my advice for you is simple – DO IT!
My husband and I were engaged in Punta Cana, and only saw it fitting that we got married there too! We were married in July 2015 at Dreams Palm Beach Punta Cana.  We were put in touch with a wedding coordinator at the resort, and she was absolutely amazing, wonderful, helpful, experienced, and accommodating!  She truly made our dreams come true!
We contacted The Eventeur to assist in arranging our group travel.  Our group was about 30-40 people, and we had no idea where to start. Mahla and her expertise shined brightly for us! She managed every detail that went into getting our group travel organized and booked, leaving it "stress free" for my husband and I.
Craig and I couldn't be happier with how everything turned out!"
Gianna & Craig (and now little Gabriela) we wish your lovely family a lifetime of happiness! Thank you for trusting us with your trip of a lifetime.
Photography: Julia Eskin – http://www.juliaeskin.com/