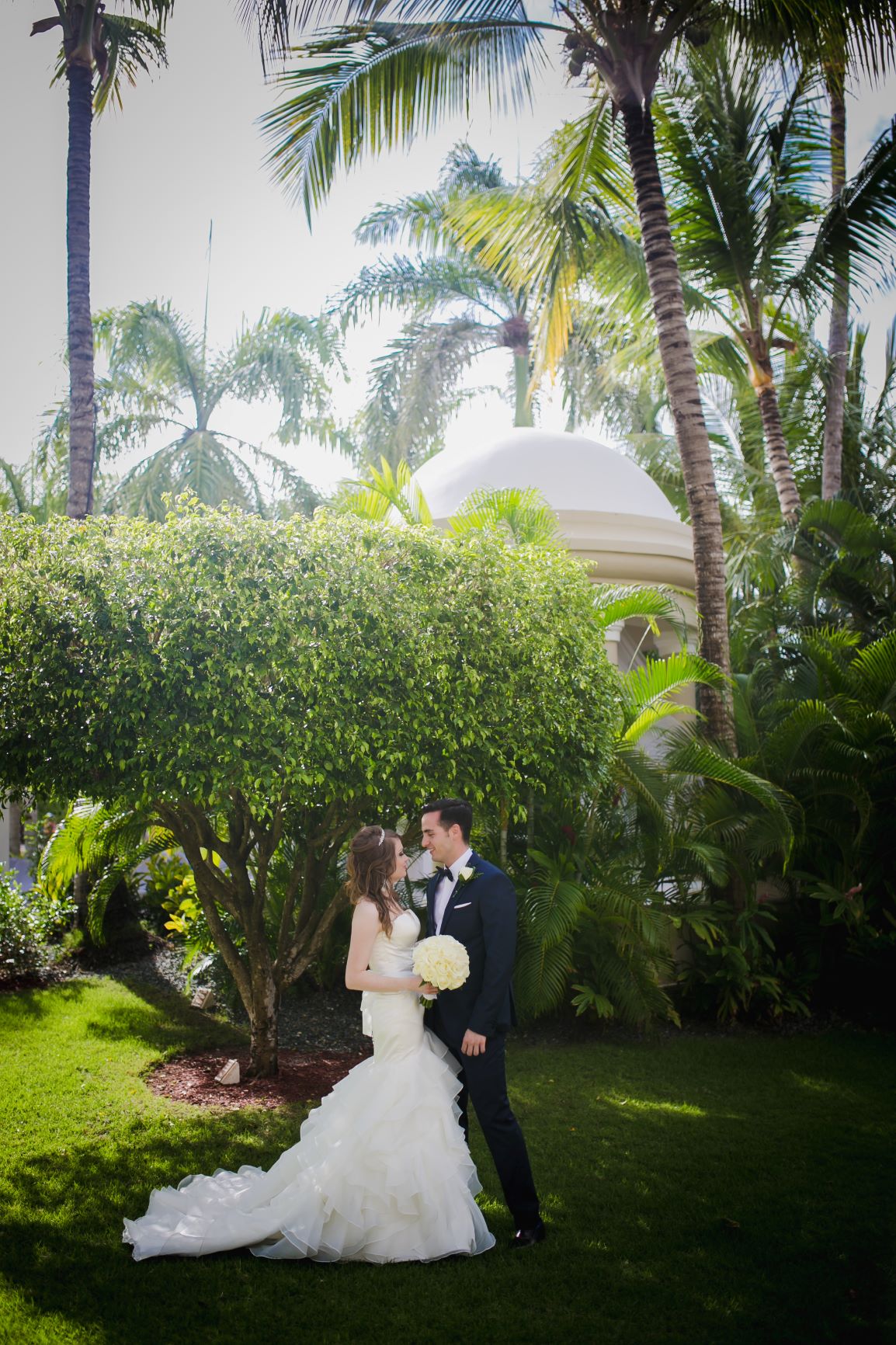 Quite often, we assist as a group travel agency only. The difference between us and other agencies is that we specialize in destination weddings only.We are experts at negotiating group rates and managing wedding guests travel. Rachel & Soheil were one of the loveliest couples we've worked with. We had the utmost pleasure of working with their group's travel to Dreams Palm Beach, Punta Cana. 
Here is more of their story in Rachel's words:
"Choosing to have a destination wedding was the obvious choice for my husband and I. It was intimate and unique from the traditional wedding and we got to make memories and enjoy quality time with our loved ones for an entire week! Not to mention, the pictures were absolutely stunning and we would not be able to get anything close to them in the city.
When deciding where to have our destination wedding, we researched various places and were able to narrow it down to Dreams Palm Beach Resort in Punta Cana. The wedding pictures we saw were absolutely gorgeous along with many great reviews of this resort!
To plan my destination wedding, I was referred by a friend to Mahla at The Eventeur. From the moment we spoke I knew I made the right decision as her caring and sweet demeanor completely exceeded my expectations! Mahla and her team were always professional and nice to all my guests and she genuinely had my best interests at heart throughout the entire time, even providing advice from her personal experiences. Mahla was very quick to respond to all the questions that I had (and I had quite a few!) and was always patient with me and all the guests.
We worked with HDC as our photographer and videographer and I can't say enough good things about our experience! Both the photographer and videographer did an outstanding job and we are still in "awe" of how beautiful our photos and video turned out! The turnaround time was incredible as we received both items just 2 days later, while we were still at the resort, so we were able to go home with everything!
For our DJ, we had the pleasure of working with German from GCStar and he was beyond amazing!! He was very responsive, professional and listened to everything we wanted. He even met with us prior to our wedding day in person at the resort to make sure he met all of our needs. German made sure everyone was dancing all night long!
From my experience, I always high recommend a destination wedding to everyone and I wouldn't change anything about my wedding! It was an amazing experience from beginning to end.".