Welcome! We are delighted to assist with your travel plans to Tulum to celebrate Ame & Andrew.
To keep the party close, we recommend the following accommodation options, however, we are happy to work with each guest on customizing individual trips based on your departure airport, accommodation duration, priorities and preferences. 
If any questions come to mind, email us at info@theeventeur.com with Ame and Andrew's Wedding in the subject line
We look forward to working with you.
Casa Violeta is a chic and tranquil boutique hotel, located on the stunning white sand shores of Tulum, Mexico. 
This hotel also seconds as the wedding venue and is where the bridal party will stay.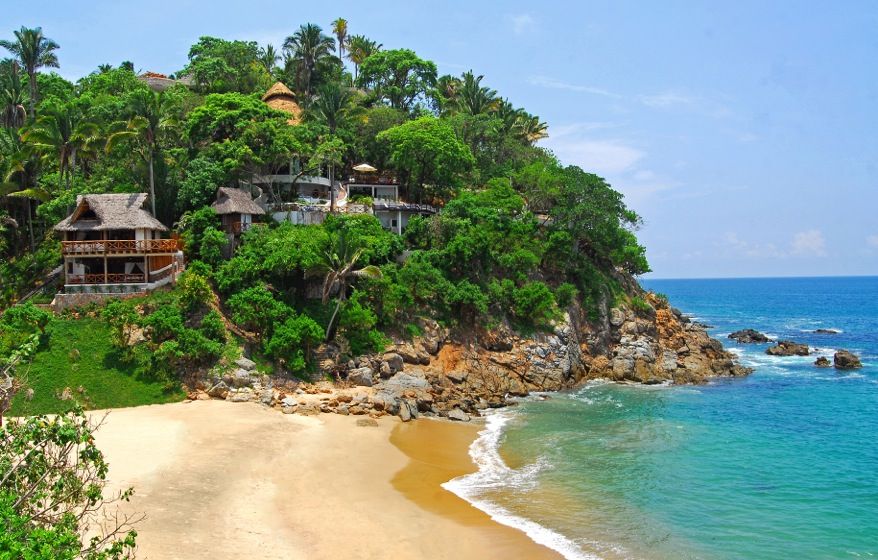 NEST Tulum is the highly-acclaimed beach hotel celebrated for its natural simplicity. It is located on one of the most beautiful stretches of the Mexican Caribbean. Priding itself on high attention to details, service and it's food offerings. The beach front collection of individual-styled bungalows and its private four room villa are set amidst tropical foliage and walkways, creating the perfect blend of rustic comfort.  
This family owned and intimate eco-retreat epitomizes the true meaning of nature's own. Lazing gently on the glorious tropical beach of Tulum, 12 ocean front rooms and cabanas, each carefully constructed in the local Mayan style, with fabrics and furnishings from the Chiapas highlands. Luv Tulum is beside Casa Violeta and is also home to our welcome Fiesta.
Roundtrip airport transfers
If you would like us to book your roundtrip transfers from the Cancun Airport to the villa of your choice, please fill out the "Airport Transfers" form below. Airport transfers are 100.00 USD each way and may fit up to 4 people per shuttle.