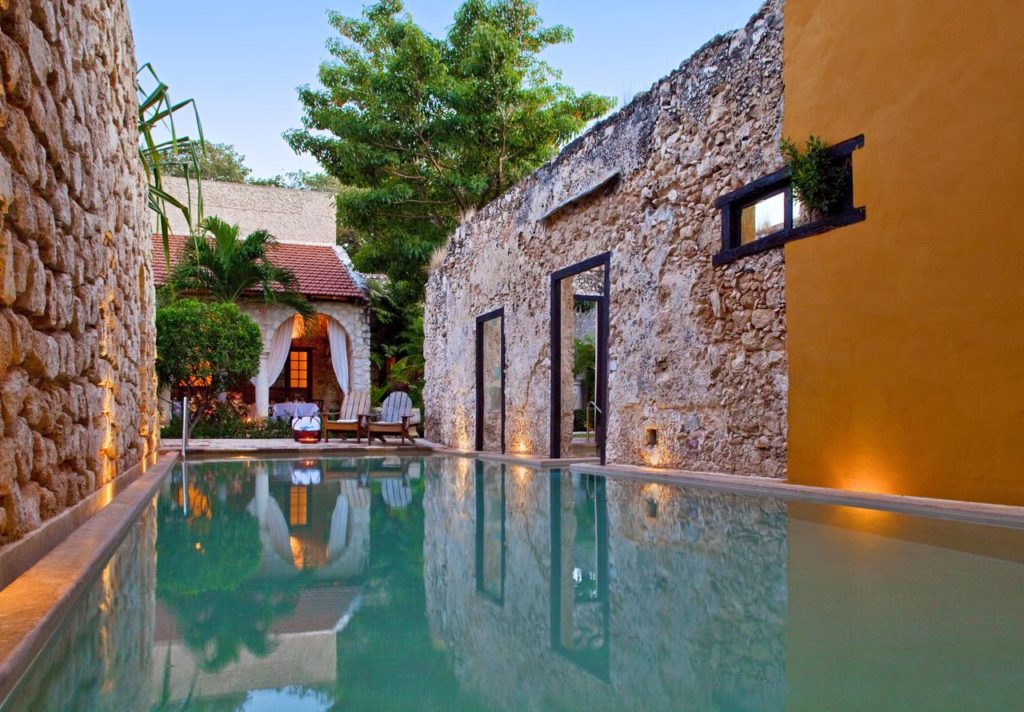 A luxury hotel comprised of restored 16th-century haciendas in the historic district of downtown Campeche. Wander through the lush gardens of nearby Jardin Botanico X'much Haltun, before visiting the Museo de Arquitectura Maya to see awe-inspiring, ancient Mayan art. The hotel's spa is the perfect place to return after exploring Campeche for a relaxing couple's massage or a refreshing swim in our indoor and outdoor pools. In the evenings, sit outside on a tropical terrace and savor international cuisine paired with handcrafted cocktails from La Guardia Restaurant. With 18-foot ceilings, wooden double doors and rust-colored tiles, our boutique hotel rooms and suites embody the Campeche, Mexico culture. Take advantage of plush, signature bedding, free Wi-Fi and room service, or embrace the Mayan way and sleep in a woven cotton hammock.
We have secured a group rate and are holding inventory for guests at Hacienda Puerta Campeche, a luxury collection hotel located in the heart of Campeche.
Hacienda Puerta Campeche is also home to the Welcome Party hosted on Friday, Jan 8, 2021.
Campeche is accessible via 3 Airports: Campeche (CPE) 6.7 miles away, Merida (MID) 103 miles, and Cancun (CUN) 297 miles.
Cancun is a great option if you wish to pair your trip with a beach getaway pre or post the wedding festivities.
For more information on Airport Transportation, please see below.