MAY 4, 2022
Dear Family & Friends,
Thank you for visiting our travel website.
Here you will find information on all of your travel and accommodation needs.
We have held a group block for guests at Grand Palladium Costa Mujeres, an all-inclusive resort located in Cancún where we can spend several days beach-side together.
We hope you can join us and look forward to celebrating with you by the ocean!
Love,
Nadine & Kosi
---
ACCOMODATIONS
grand palladium costa MUJERES – ALL INCLUSIVE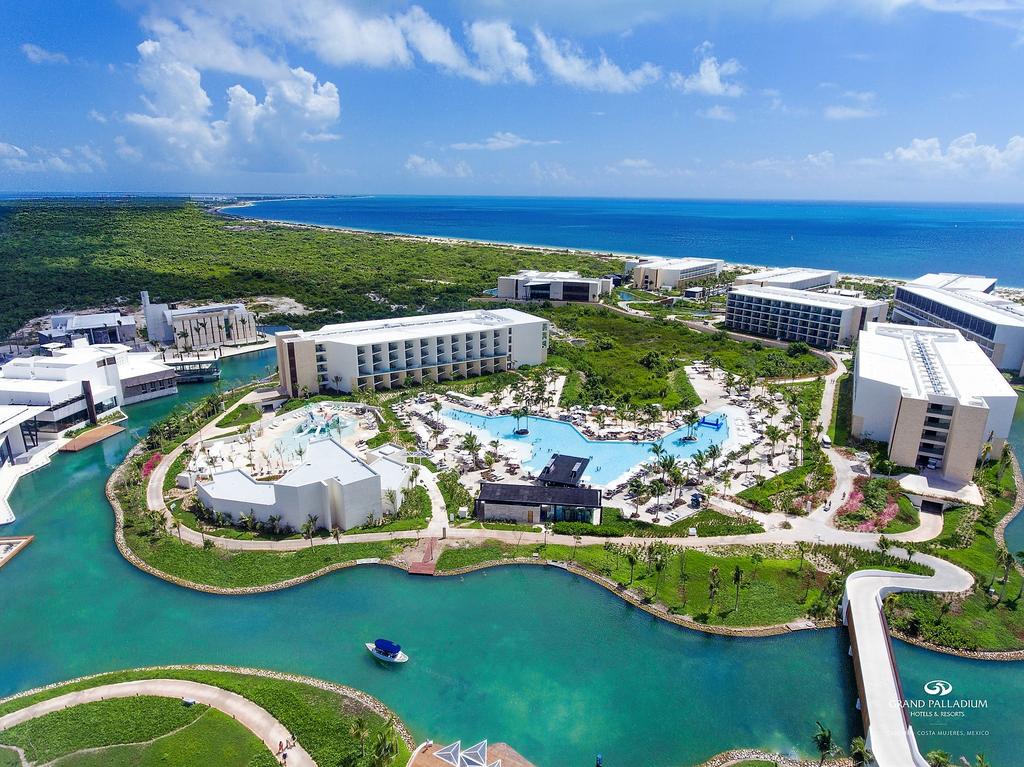 Grand Palladium Costa Mujeres is located on Costa Mujeres beach, an esteemed spot on the Mexican Caribbean, just a short drive from the vibrant town of Cancún. This place will have you looking out over the deepest Caribbean blues as you relax by the sparkling pools
We have secured a special group rate and block at Grand Palladium Costa Mujeres, and are holding inventory for Nadine and Kosi's guests traveling from May 1, 2022 – May 8, 2022 departing from Toronto Pearson International Airport (YYZ).
All rates below are for the one week all inclusive package from Toronto, inclusive of roundtrip flights, all inclusive hotel stay, airport transportation, and all applicable taxes.
Rates are quoted per passenger, in CAD.
Guests wishing to stay a shorter duration in Cancún, or flying out from a different airport, we will be happy to assist with a customized quote. Please contact us at info@theeventeur.com with Nadine and Kosi's wedding in the subject line.
Please note that we have a limited number of rooms blocked and they are subject to availability at time of booking.
---
JUNIOR SUITE GARDEN/LAGOON VIEW
Fabulous 62 m2 room with a furnished balcony and views of the mangrove forests or lagoon. It offers a combined living area, sofa bed, and hydro-massage bath. Includes a king size bed or two double beds with memory foam mattresses, a 50″ flat-screen TV, among other exclusive facilities.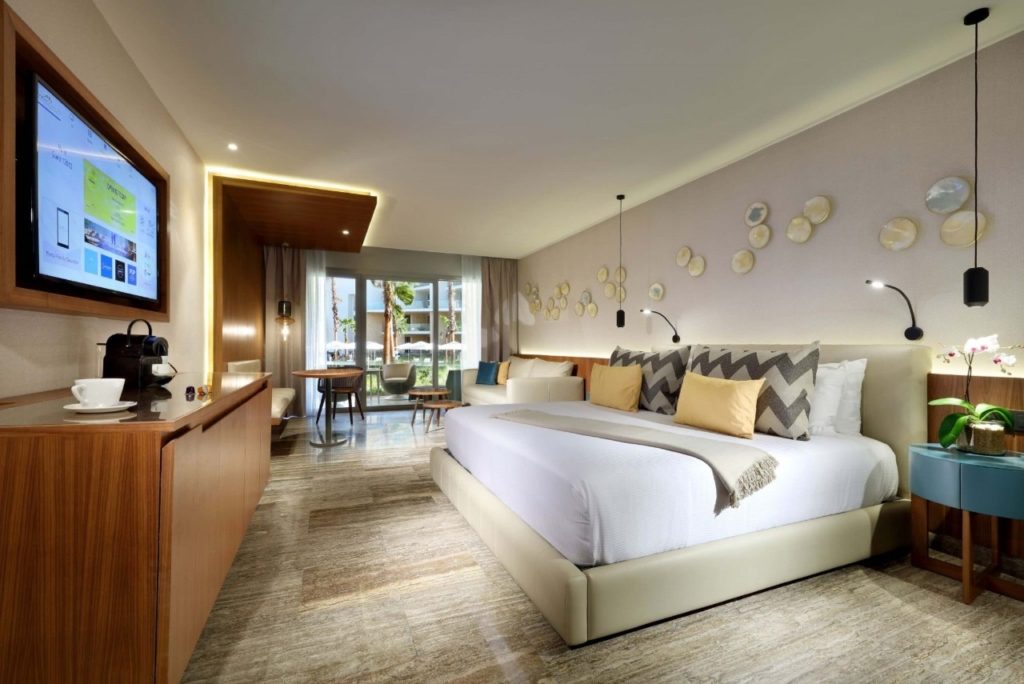 All rates include taxes
Double: $2,097.00
Triple: $2,004.00
Single: $2,710.00
Child: $1,583.00 (3-12)
*Child pricing is based on a child sharing a room with 2 adults. If child is the 2nd passenger in the room, child pricing will not apply and the double occupancy rate will apply.
If you are interested in any room upgrades, there are swim-up suite, and two-storey loft options. Please contact us for a customized quote – subject to availability.
Once you have paid the initial $200 deposit, installments can be made towards your booking using the same booking link as the deposit, up to 4 times.
---
PAYMENT SCHEDULE
A $200.00 deposit per person is due before August 1st, 2021 to secure the group rate.
Final payment is due before February 1st, 2022.
---
REFUND POLICY FOR DEPOSIT
Initial deposits are $200.00 per person and are 100% non-refundable.
---
CANCELLATION PENALTIES PAST DEPOSIT
(PER PERSON)
60 days or more prior to departure – 200.00 deposit is non-refundable
45 days or more prior to departure – 50% of total price is non-refundable
Within 21 days to departure – 100% of total price is non-refundable
COVID-19
If your trip is impacted by COVID-19, the airlines refund policy released at that time, would apply. If an updated policy around COVID-19 is not released by Air Canada for your specific trip, the regular cancellation terms above will apply.
---
NAME CHANGES
30 days or more prior to departure – 50.00
Within 30 days prior to departure – 250.00
Within 21 days prior to departure – 300.00 – subject to approval by airline.
---
FLIGHT TIMES
Flight times and schedule to be determined by Air Canada Vacations 6 months prior to departure date.
Departure and arrival schedule are subject to change at any time at Air Canada Vacation's discretion.
---
BOOKING
Please click on the BOOKING FORM below to book your package within the block and authorize your payment.
If you have any questions or concerns, feel free to contact us at info@theeventeur.com
with Nadine and Kosi's wedding in the subject line.